Questions to Ask Before Hiring a Local Roofer
Use this guide to hire the best contractor and avoid being scammed
Read Time: 5 minutes
Jul 17, 2023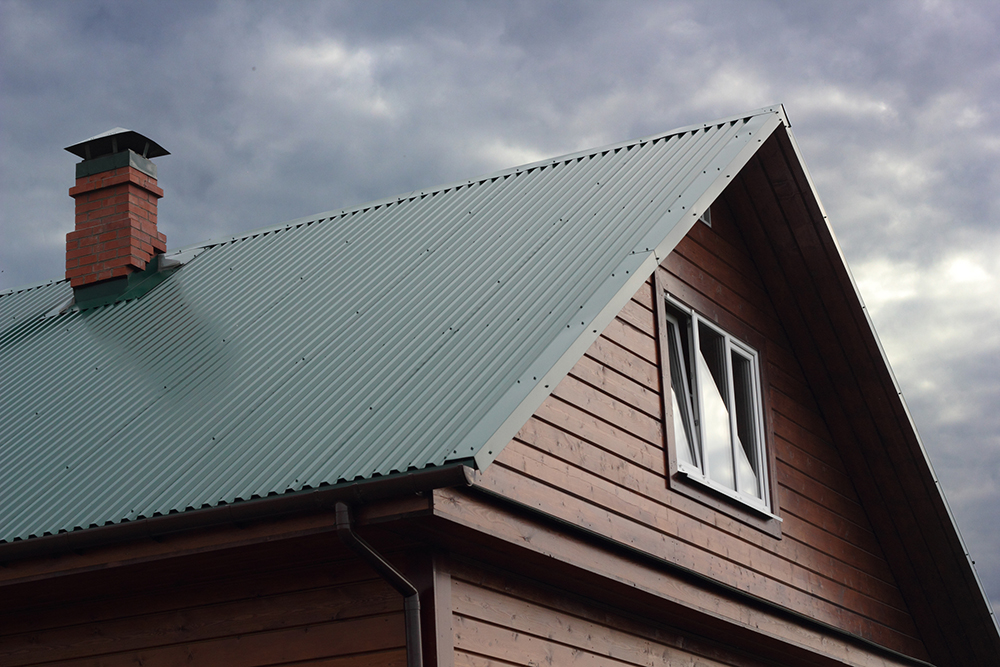 When you have a roofing job that requires the expertise of a contractor, it's important to know that you're hiring only the best company to work on your home. At the same time, you want to make sure you're avoiding falling victim to any roofing scams, especially if you need roofing work done after a storm or a hurricane.
At Xterior LLC, we serve customers throughout the Triad, Triangle, and Wilmington areas of North Carolina. Before we start your project, we want to make sure you feel confident hiring us. Here are a number of questions we recommend that you ask any contractor before hiring them for your roof installation – including us! Don't sign on the dotted line until you are confident in the team you're hiring.
Do You Have Insurance?
The first thing you should ask is whether a contractor has insurance. Any contractor you hire should have general liability insurance, workman's comp insurance, and vehicle insurance. They should also be willing to provide paperwork proving their insurance coverage. At Xterior LLC, we're happy to provide copies of our insurance paperwork. You can even call our insurance company to verify our coverage.
Are You Licensed?
You should also make sure that any roofing company you hire is licensed. North Carolina and other states have a Licensing Board for General Contractors that any roofing contractor should be registered with. Contractors in North Carolina must be licensed for any job that costs more than $30,000 and must get pre-approval for an exam with the Licensing Board for General Contractors.
Are You Bonded?
A roofer who is bonded ensures protection for you, the customer. If a roofer is bonded, this means that they have money set aside that they can use to compensate a customer should damage occur on their property.
Do You Have Customer Reviews?
Before signing anything with a contractor, it's a good idea to check out what other customers thought of their work. Whatever reviews the contractor provides, it's a good idea to do your own research online to find reviews that aren't biased. A contractor may provide only good reviews on their website, for example. Make sure your search includes results from Google, Yelp, or even Facebook.
What Projects Have You Recently Completed?
A reputable roofing company should be willing to show you examples of their work. At Xterior, we have an online gallery of our recent projects so you can see what we've done on previous projects.
What Is the Warranty?
Typically there are two warranties that come with a roofing job. The first is on the materials used to make the roof. The second is a warranty on the workmanship. This means that there may be different lengths of warranties on different parts of your roof. Warranties on roofing materials may also be with the manufacturer of the materials rather than through the contractor.
While you'll want to know all of the details on all of the warranties, it's important to ask the contractor specifically about the workmanship warranty. Some companies offer warranties for only a few years, while others could be up to 30 years or even a lifetime warranty. The longer the warranty is, the longer the contractor guarantees the quality of the workmanship.
What Kind of Roof Do You Recommend?
Before signing anything, it's a good idea to make sure that you and the roofing company are on the same page regarding what is best for your home. The contractor should be able to give their honest opinion but at the same time respect your choices and not push their own preferences on to you. The contractor should also be able to tell you why they recommended what they did in language that's understandable to the layman. Using too much jargon that you don't understand isn't a good sign.
How Long Will the Roofing Work Take?
It's a good idea to get an estimate of how long the job will take, whether it's a complete roof replacement or a repair. Some companies overbook and then take weeks or even months just to get started on your roof. At Xterior, we're always upfront about how long a job will take and when we can get started. If something changes with the timeline, we let our clients know.
Will You Remove the Old Roof?
Some roofing companies will install a new roof over an old one. At Xterior, we believe that this isn't in the best interest of the home. We always remove the old roof first so that we can inspect for potential damage underneath before putting the new roof on.
How Will You Protect My Property?
While accidents can still happen during roof work, it's important for the contractor to do what they can to protect your property from damage. This includes your gutters, landscaping, lawn, light fixtures, and more. Read your contract in full before signing because some contractors may include verbiage that exempts them from responsibility for any damage caused to your property.
How Much Will It Cost?
Most contractors, Xterior included, will offer a free consultation on your roof before offering a quote. The price can vary depending on:
The size of your home
The number of special features on your roof (skylights, vents, dormers, etc.)
Underlying damage
The color and style of shingles, panels, or tiles you choose
Unusual considerations, such as an extreme roof slope
Clarity on price is extremely important so you don't end up with a surprise bill at the end of the job. At Xterior, we'll schedule a consultation to discuss your project and budget before offering a quote.
Need a new roof?
Contact us for a free, no-obligation quote.
Contact Us